TEACHING PLAY MONEY PRINTABLE FAKE MONEY PRINT OUT CHILDREN'S PAGES SHEET LEARNING ACTIVITY PICTURE BOOK CHILD FREE CURRENCY TEMPLATE ONLINE FOR SCHOOL LESSON PLANS


Students are encouraged to learn money skills with this reproducible play money.
PLAY MONEY

This section includes printable play money pages for teaching counting money skills.

Click on one of the images below to go to the category or to open a new browser window with the play money sheet.

Next, see our counting money category for lessons and worksheets to learn money recognition skills, and how to count and use money.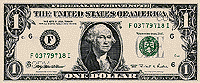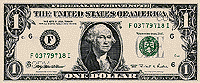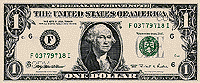 Note: Some pages require Adobe PDF viewer, which may be downloaded for free. See our money worksheets page for more information.






PRINTABLE PLAY MONEY WORKSHEETS
COINS

Make sheets of coins. Good for money lesson plans.

BILLS

Realistic bills. Suitable for money lesson plans. Make paper Money.

SINGLE PRINTABLE PLAY MONEY PAGES

If the below links take too long to load, then try the above links first.

All currency worksheets are for educational purposes only.

$1 BILL

ONE DOLLAR BILLS

$5 BILL

FIVE DOLLAR BILLS

$10 BILL

TEN DOLLAR BILL

$20 BILL

TWENTY DOLLAR BILLS

$50 BILL

FIFTY DOLLAR BILLS

For more money printable pages, please see the following categories, or go to the Money Instructor home page.

COUNTING MONEY, WORKSHEETS, LESSON PLANS, INTERACTIVE LESSONS
Teaching and learning how to identify and use money is an important skill to learn at an early age. These printable worksheets, lesson plans, lessons, and interactive material will help students master concepts of counting money with coins and bills, whether they are just beginning to learn to count coins, or if they need additional practice. Worksheets are customizable for varying abilities, skills, and ages. Interactive computer learning lessons and games.
To teach and learn money skills, personal finance, money management, business, careers, and life skills please go to the Money Instructor home page.