Basic Economics

Basic Economics and Finance Lessons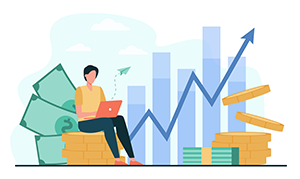 Lessons and worksheets for teaching, learning, and understanding basic economics and finance concepts.
Basic finance and economics provide a foundation for understanding important money management principles.
Teach and learn what is economics, time value of money, compound interest, opportunity cost, supply and demand, inflation, and other basic economic principles. Material also may be used to improve real-world math skills.
Use the following lessons to help teach and learn important economic and financial concepts.
Basic Economics Lessons
This material provides a foundation in basic economics and finance principles.
---

What is Economics? Lesson Plan
An introduction to economics. Students learn the vocabulary of economics, what economics is, why we study it, and why it is important to our daily lives.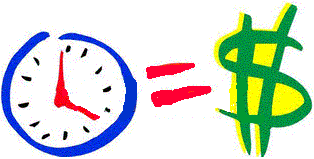 TIME VALUE OF MONEY
Time is Money! This lesson introduces students to a basic concept behind all types of investments, the Time Value of Money. Also introduces the concepts of Present Value and Future Value.
MAIN FUNCTIONS OF MONEY VIDEO LESSON
Learn what is money and what are its four main functions. Money serves all these functions: it is a medium for exchange, store of value, unit of account, and standard for deferred payments. Instructional video lesson and worksheet.
What is money? Economists differentiate among several different types. Learn about the four main types including commodity money, representative money, fiat money, and bank money. Also learn why intrinsic value is important for understanding the types of money. Instructional video lesson and worksheet.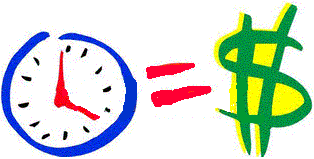 COMPOUND INTEREST
A worksheet for a lesson in the concept of compound interest as it relates to the time value of money (TVM).

SUPPLY AND DEMAND
Supply and Demand Introduction
A worksheet that introduces the concept of supply and demand.

What is causing Inflation? When will it end?
Why are prices going up for food, gas, and housing? Why are prices rising and who is it hurting? Why is everything so expensive? Learn about what is causing inflation. Includes video lesson and worksheet.

NPV versus Other Investment Models
Compare other investment models to NPV including payback period, discounted payback, average return of book value, Internal Rate of Return (IRR), discounted cash flow, profitability index, and benefit-cost ratio.

Intro to Risk, Return, and Opportunity Cost of Capital
Understand risk, return, and opportunity cost of capital. Topics include investment portfolio, variance, standard deviation, and portfolio risk.

Using NPV to make Investment Decisions
Understand how to decide which items to include in the cash flow analysis after tax corporate cash flow, and how to utilize limited capital.

Goods and Services: Key Economic Questions
Understand the three economic questions that all societies must answer.
Additional Lessons
Introduction: Economic Reasoning
Learn about macroeconomics, basic principles, and concepts.
Informational Articles
Macroeconomics: A General Overview
Learn about macroeconomics, basic principles, and concepts.
Microeconomics: A General Overview
Learn about microeconomics, and basic micro concepts.
The two theories which explain what money is.
Back to more Economics lesson plans, worksheets