Welcome...

PLEASE SIGN IN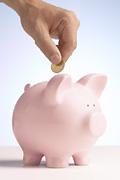 Tip: If you have a pop-up blocker installed, we suggest you DISABLE it while you use Money Instructor. You can do this by adding our address www.MoneyInstructor.com to your popup blocker's "allowed sites" list.
April 25, 2014
Welcome back to Money Instructor®.

Please let us know how you use our lessons, worksheets, and other activities and we will post it here on Money Instructor® so that everyone may benefit.
You may e-mail us your suggestions at:

Also, please like us on Facebook!
Thanks,
Money Instructor®
PS. If you also teach general education for K-6, then a great site to check out is LessonSnips.

Teach and learn money skills, personal finance, money management, business, careers, real life skills, and more.... MoneyInstructor®
Members
Navigation