Earning Money

Earning and Making Money Lessons

Teach and learn about earning and making money. Learn about different ways that people make money in different careers, jobs, and lines of work.
Practice reading and understanding employee earnings statements, paychecks, time card sheets, income, health insurance, deductions and other lessons related to earning and making money.
Money worksheets, lessons, and lesson plans.
Earning Money Lessons and Worksheets

INTRODUCTION TO EARNING MONEY
An introduction to earning money. Students learn why they should earn money and how to earn it.
EARNING, SPENDING, SAVING, AND INVESTING VIDEO LESSON
Earning, Spending, Saving (and Investing)
A video lesson about earning, spending, saving, and investing money. Learn how they are related and how you can build wealth.
EARLY EARNING MONEY LESSON:

GETTING PAID FOR CHORES
Learn about making money by doing chores. Earning an allowance.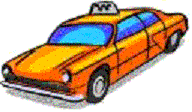 EARNING MONEY WORD PROBLEMS - THE TAXI DRIVER
Earning Money - Taxi Driver - Job Lesson
Practice earning money skills with a taxi driver theme.
WHAT IS A PAYCHECK VIDEO LESSON
A video lesson introducing students to what is a paycheck, and the pay stub which is attached. Also may be referred to as payroll check, paycheque, cheque, pay, salary, or payroll. In summary, it is a check issued in payment of wages.

GETTING PAID WORD PROBLEMS
A word problem making money worksheet on hourly wages income payments. Hourly pay, monthly pay, annual pay, overtime pay.

HOW TO READ A PAY STUB VIDEO LESSON
A video lesson on how to read a pay stub. Pay stubs show details about your salary for each pay period. The pay stub may also be referred to as an earnings statement, wage statement, pay slip, payslip, salary slip, or paycheck stub. Includes a sample pay stub.

EARNINGS STATEMENT
Practice reading an earnings statement, or a paycheck pay stub. Learn salary, earnings, deductions, net pay, withholdings, and income taxes.

EARNING MONEY WORD PROBLEMS
Word problems on the subject of earning money.

TIME CARD
Practice filling in a time card. Hourly wages and overtime. Weekly time card.

HEALTH INSURANCE
Learn about health insurance monthly premiums and answer the questions about choosing a company's health insurance plan. Teaching lesson focus is on price comparison, and early understanding of basic health insurance terms.

EARNING MONEY ON COMMISSION
Sales Commissions - Earning Money on Commission
Many jobs pay by commission, or a percentage of sales or profit of items or services sold. This lesson teaches getting paid by commission, and the different commission arrangements available.
ADDITIONAL LESSONS
The student will describe the importance of earning an income and explain how to manage personal income using a budget.
The student will learn about income and taxes.
Goal-Setting
The student will learn about setting goals.
The student will learn about managing their income.
Students learn about earning money, how money is earned, is limited, and does not come free.
Students are divided into groups to produce name tents. Each of four groups in the classroom produce name tents in a different way to highlight different levels of human capital. The students identify ways in which people invest in human capital and the link between investment in human capital and earning income.
W Is for Wages – W4 and W2 Forms
Students compute the gross pay for a fictional John Dough given his hourly wage and the number of hours worked. They compare gross pay to net pay. They learn what FICA and federal income taxes are. They learn how to complete a W-4 form and what a W-2 form is.

CAREERS AND BUSINESS SKILLS
Basic career, work, job, and business skills. Topics include resume writing, job applications, writing business letters, public speaking, business math, and more.

PAYING TAXES
Also as part of earning money, you will need to pay taxes. Some taxes will immediately be deduced from your pay. Teach your students tax basics. Do your students know what taxes are? These worksheets and lessons may be used to help teach your students tax basics. Use them to help students understand what are taxes, why do we pay taxes, and what taxes are used for, while reinforcing basic math and reading comprehension.

MAKING MONEY INFORMATION
Information on kids making money, starting a business, allowance tips and ideas.
INFORMATIONAL ARTICLES
Information on Careers, Work, Business Skills
Informational articles on careers, jobs, work, and business skills. Learn resume writing tips, interviewing advice, job search and business skills.
Writing Cover Letters that Land Interviews
The cover letter is where you let your potential employer know who you are in a personal way. Here are some tips on writing successful and effective cover letters.
Back to more Earning and Spending Worksheets and Lesson Plans